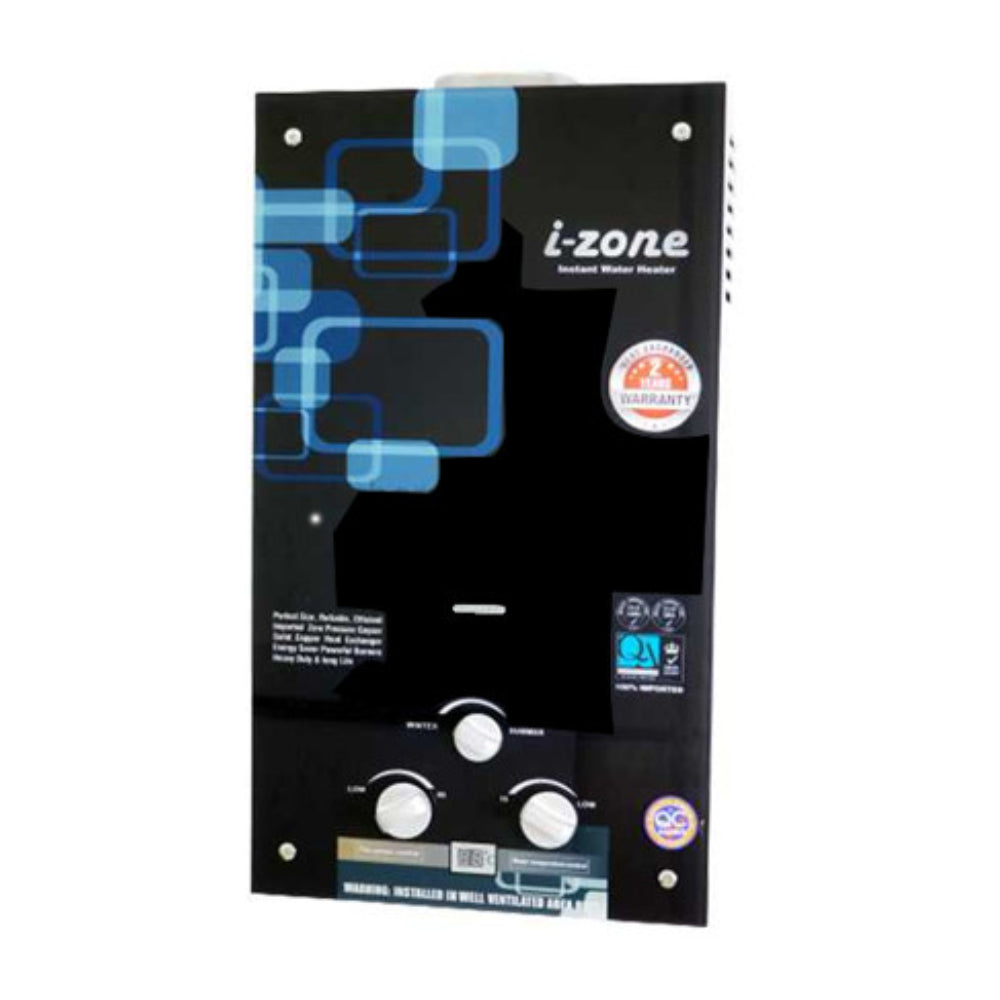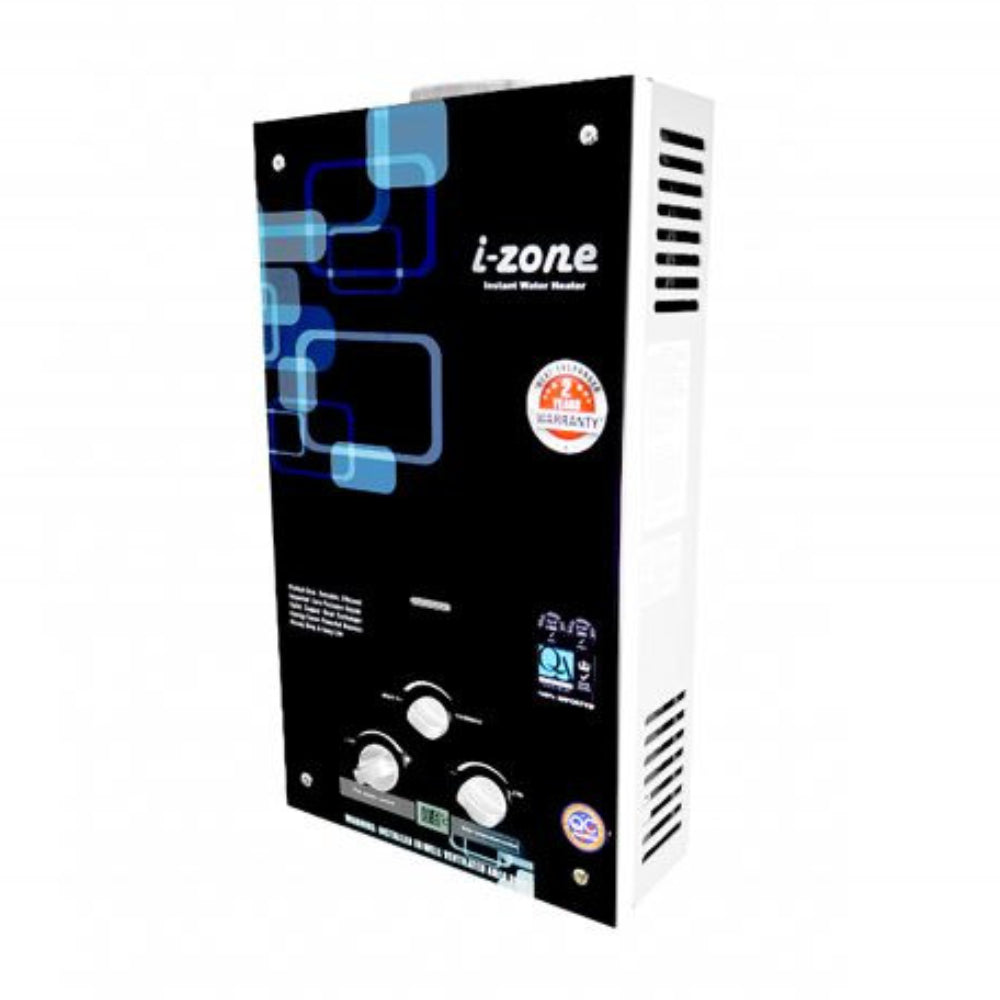 IZONE INSTANT GEYSER 7 LITRE Model R7GD2 DUAL NG
---
The IZONE R7GD2 DUAL NG is a 7-litre instant geyser that operates on natural gas. It has a stylish and modern design with a black tempered glass surface and a colorful LCD display. It provides a continuous and stable hot water supply for your bathroom, kitchen, or laundry. It also has a dual ignition system and a flameout protection system for safety and convenience.
Benefits:
Less Gas Consumption: This technology provides a convenient and efficient way to heat water.
Special Glass Wool Insulation: The insulation ensures durability and long-lasting performance.
Automatic Thermostat: This feature prevents overheating and damage to the system due to excessive temperature.
Efficiency: The IZONE R7GD2 DUAL NG is designed for quick heating and consistent temperature maintenance, providing you with hot water whenever you need it.
Specifications:
Brand: IZONE
Model: R7GD2 DUAL NG
Gas type: Natural gas
Power: 14 KW
Water pressure: 0.02-0.8 MPa
Capacity: 7 Liters
Heat Exchanger Function: Efficient water heating technology
Flameout Protection System: Ensures safety
Ultra-low water-pressure start system: Allows the geyser to function even at low water pressure
Over Water Pressure Protection: Protects the geyser from damage due to high water pressure
Colorful LCD Display: For easy operation and monitoring
Ignition: Battery-powered pulse ignition and AC 220V electric ignition
Warranty: 2 Year Heat Exchanger Warranty, 1 Year Parts Warranty
Dimensions: 440 x 290 x 120 mm
Weight: 5.8 kg
About Us:
Retailer of 100% authentic, top-brand electronics
Swift, dependable delivery service
Customer satisfaction is our utmost priority
Trusted source of latest technological innovations
Every purchase guarantees quality and originality
19500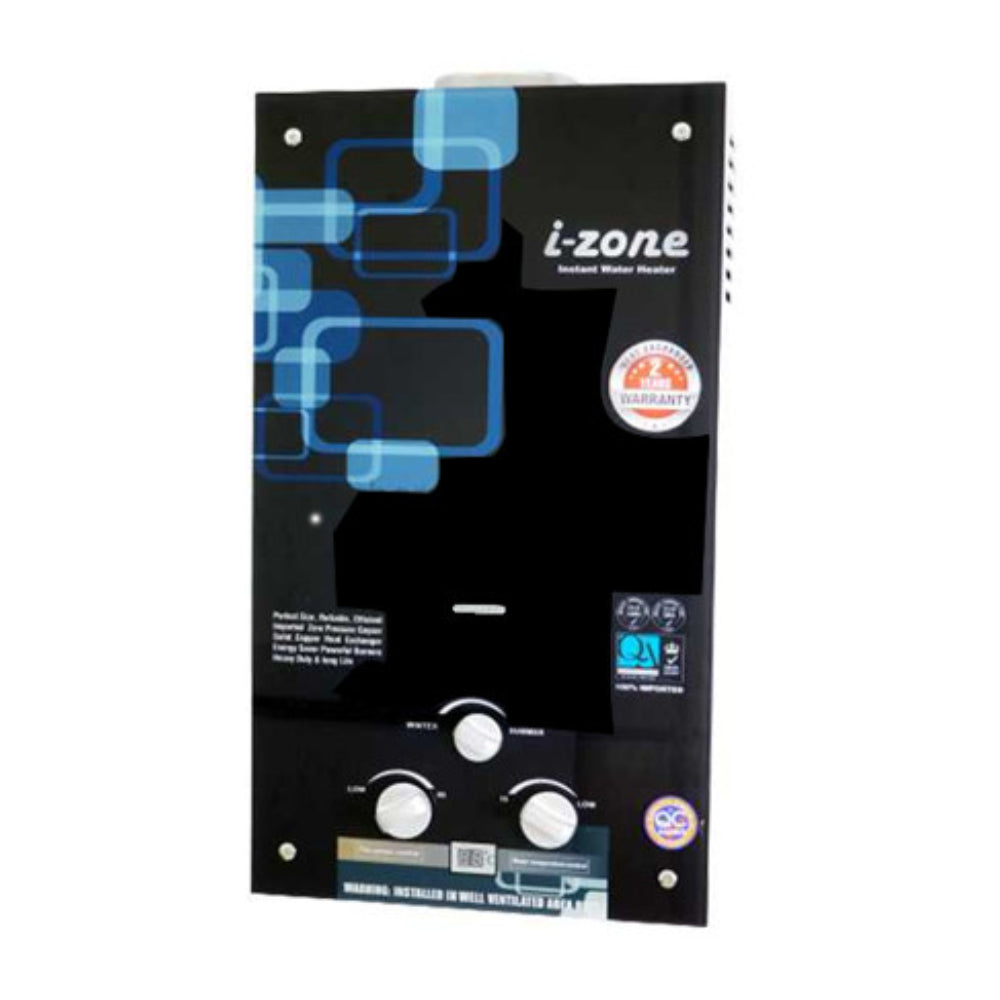 This product has no reviews yet.